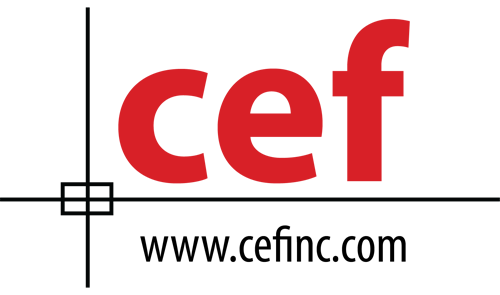 Located near Hickory, North Carolina, the heart of the furniture belt, Custom Educational Furnishings "CEF" has been hand assembling furniture for over 40 years.  At CEF, they take great pride in building quality and affordable makerspace, next gen and technology furniture for the classroom, each thoughtfully designed with both teachers and students in mind.
Introducing the Imagination Island
With Armorcore Option
The little cousin of the IDEA Island, but with a twist. CEF has partnered with Armorcore, a bullet resistant panel manufacturer, to offer optional modesty panels that will aid in protecting against an active shooter.
The Chameleon Classroom System
Configurable Mobil Pod System!
Classrooms can be designed using our mobile pod system to create customized seating and storage for any grade level!
Most Popular Makerspace Items:
The Stewart Cart
Created by Students!
Double sided 10 bin storage capacity with a peg board side and 5″ heavy duty casters. The ideal mobile storage unit for any Makerspace!
The "ED" Table
The Most Complete and Innovative Maker Table Ever!
This well-built award-winning table features a butcher block top, tons of storage, built-in trash and recycle bins, storage bins, built-in and hidden electrical, and even colorful stools that magnetize to the tabletop for easy clean up!
The Multi-Maker Cart
Perfect for 3D Printers!
Compact and packed with features! Includes locking front door, rear ventilation, locking and swivel casters, 6 outlet with 20′ cord, optional side folding shelf and pull out shelf, and can even hold and charge devices!
Collaborative Tables
Empowers Students to Work Together!
Instantly spark creativity when students to work together using this table's dry erase surface!  Also features adjustable leg heights for sitting or standing workspace, color and top choices, optional power unit and monitor arm!
Sit to Stand Base
Height adjustable from 29″ to 45″!
This new gas shock lift base has a travel speed of 2 inches per second, an internal drive system, and a quiet lift and lower design! Available as an upgrade on any of our 72″ table tops!
Charging Carts
Removable charging boxes in 10, 15, & 18 adjustable slot increments!
Customize Charging Carts to your specific needs! CEF has a long & reputable history as a charging cart manufacturer, producing carts that are functional, price effective, and are aesthetically beautiful in the classroom. Made in North Carolina!
Other Furniture Equipment Available:
Butcher Block Tables (photo)
Customizable Media Carts (photo)
Charging Carts for laptops and iPads (photo)
Wobble Chairs
Standard Chairs
Lecterns/Podiums (photo)
Tilt Tables with Dry Erase (photo)
The ELD "Flipper" Computer Table (photo)
In a Hurry? Get it
Quick Shipped!
Ask about the Quick Ship Program, built and ready to ship within 3 days!  In order to meet committed shipping requirements, no customization can be offered on these items. However, simple additions such as casters on table legs and lids & dividers for bins can easily be added.
12-Year Furniture Warranty!
At the discretion of CEF, they will replace or repair product which proves to be defective in original workmanship or manufacturing that may become evident within the first 12 years from the date of purchase. See CEF catalog for exceptions.
Warranty-surge protector: Limited lifetime; provided by the surge protector manufacturer. Surge protectors are designed to sacrifice themselves in order to save equipment connected to them in the event of a power surge. Consequently, a surge protector that has experienced a surge and no longer conducts A/C power has performed its duty protecting connected equipment.
School Purchase Orders Welcome!
Fax orders to 1-603-225-7766 or email sales@TECedu.com.
Need a quote? No problem, email sales@TECedu.com for a customized academic quotation!
| | | |
| --- | --- | --- |
| AL | Upgrade to adjustable height legs all sizes thru 60″ (adjust from 23.5″ to 31.5″H) | $125.00 |
| AL-with center leg | Upgrade to adjustable height legs for 72″ thru 96″ (adjust from 23.5″ to 31.5H") | $187.50 |
| P1 | Locking Casters for All Tables | $125.00 |
| P2 | Upgrade to 5″ Wheels | $87.50 |
| MA | Monitor Arm | $300.00 |
| U0 | Tables Without Electrical | $-42.50 |
| New-TBD | Gas Shock Lift Base (no castors) | $500.00 |
| BINS | Set of 4 Plastic Bins with Brackets for Storage Underneath Tables (no lids) | $250.00 |
| | | |
| | | |
| | | |