3D Printer Materials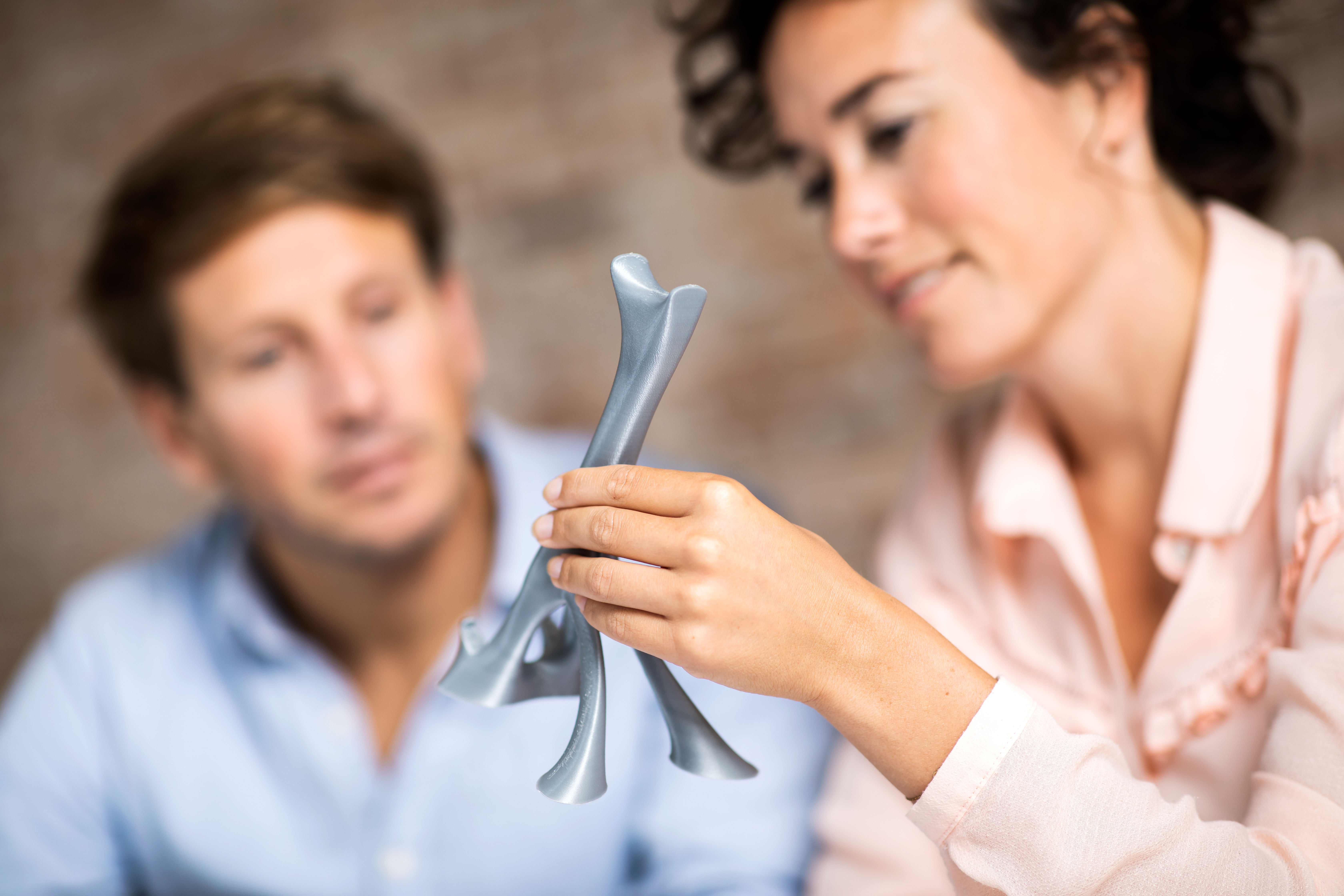 The widest material choice on the market
Choosing the right material is critical to the success of your 3D print. Ultimaker's open filament system lets you print with any 2.85 mm filament, and print profiles from the Ultimaker Marketplace streamline print preparation and maximize your print success rate.
Working intensively with material suppliers, we've developed filaments with superior formulation for incredible print quality. And to optimize every print, there are Cura* "material profiles" programmed for each filament that can take care of everything, or give you total freedom, it's your choice!
*Cura is the slicing software used with Ultimaker printers.
Learn More About Ultimaker Brand Materials:

Ultimaker Material Resources:

 
 
 

New!

Ultimaker PETG Material
Good printability, Tough, Chemical resistant, Wear resistant, Temperature resistant
 
 

---

 
 
 
 
 
Ultimaker PLA/Tough PLA Materials
Prints Fast and Reliable
Ultimaker ABS Materials
Tough and Durable
Ultimaker CPE/CPE+ Materials
Chemical Resistant and Tough

---

 
 
 
 
Ultimaker Nylon Materials
Abrasion-Resistant and Durable
Ultimaker TPU 95A Material
Wear and Tear Resistant, Flexible
Ultimaker PC (Polycarbonate) Materials
Strong, Tough and Temperature Resistant

---

 
 
 
 
Ultimaker PVA
Water-soluble Support Material for Ultimaker 3 Printers
Ultimaker PP (Polypropylene) Material
Fatigue and Chemical-Resistant

Ultimaker Breakaway Material
Breakaway Support Material for Ultimaker 3 Printers
Reminder on Filament Size
Ultimaker printers are designed for use with 2.85mm filament. While our open filament architecture does allow for experimental use of other materials, we would advise avoiding the use of 1.75mm size filament if possible. While there have been anecdotal reports of some success, running 1.75mm filament poses a greater risk of clogging, especially on the print cores of the UM3. Remember that any issues that occur due to using a third-party material are not covered under warranty, so the use of 1.75mm filament will be at the end user's own risk.



Note: Please note that PVA must be printed with the BB print core