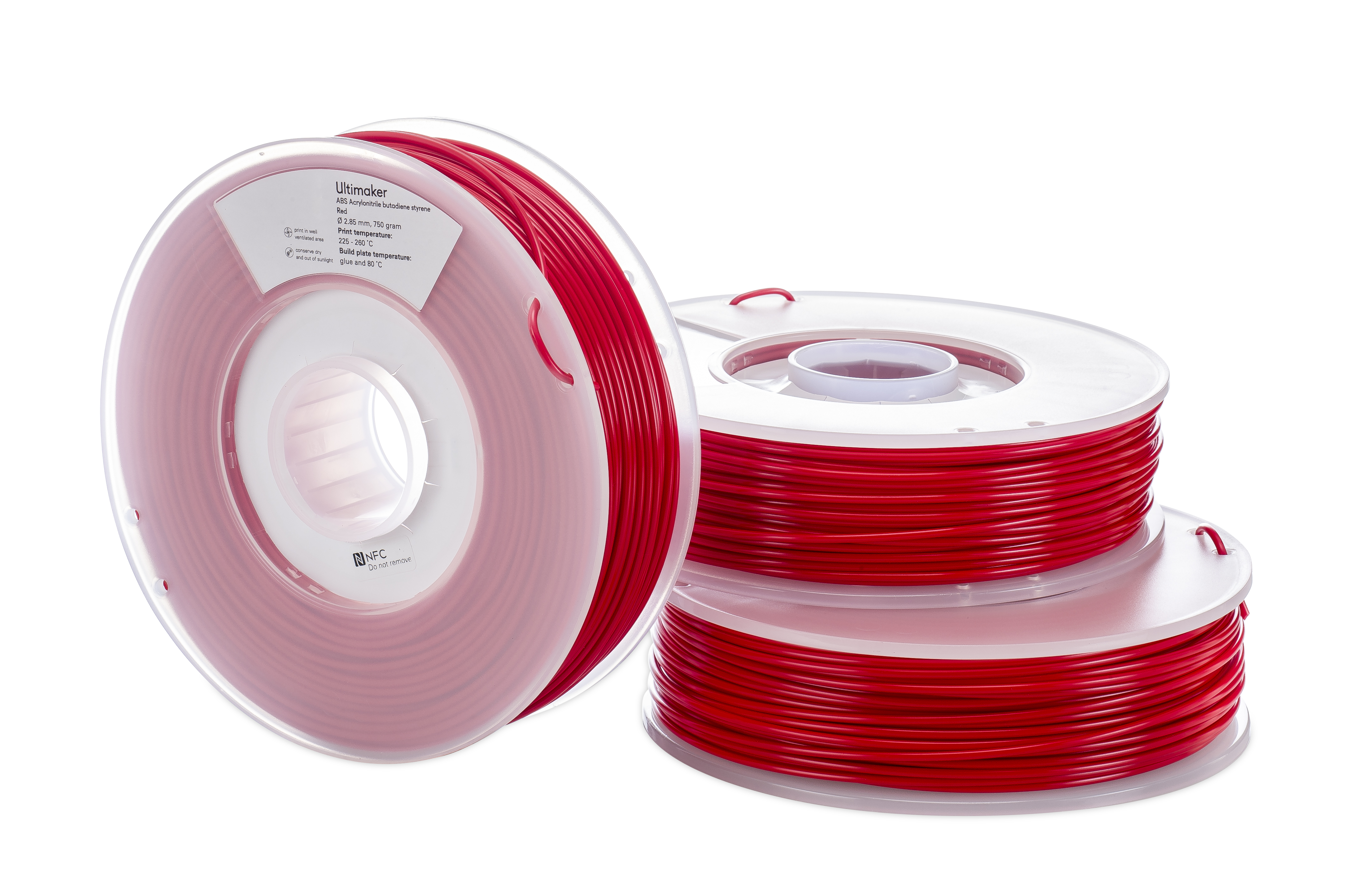 ABS Material – Tough and Durable
Ultimaker's newly developed ABS filament is one of the easiest to use on the market. When combined with the Ultimaker 2+ and Cura's material profiles, even tricky mechanical parts are realized with ease.
Reasons to choose Ultimaker ABS
Excellent interlayer adhesion
Good bed adhesion
Enhanced strength for functional prototypes and manufacturing end-use parts
Enhanced mechanical properties over regular ABS
Not suitable for applications where the printed part is exposed to temperatures up to 85ºC.