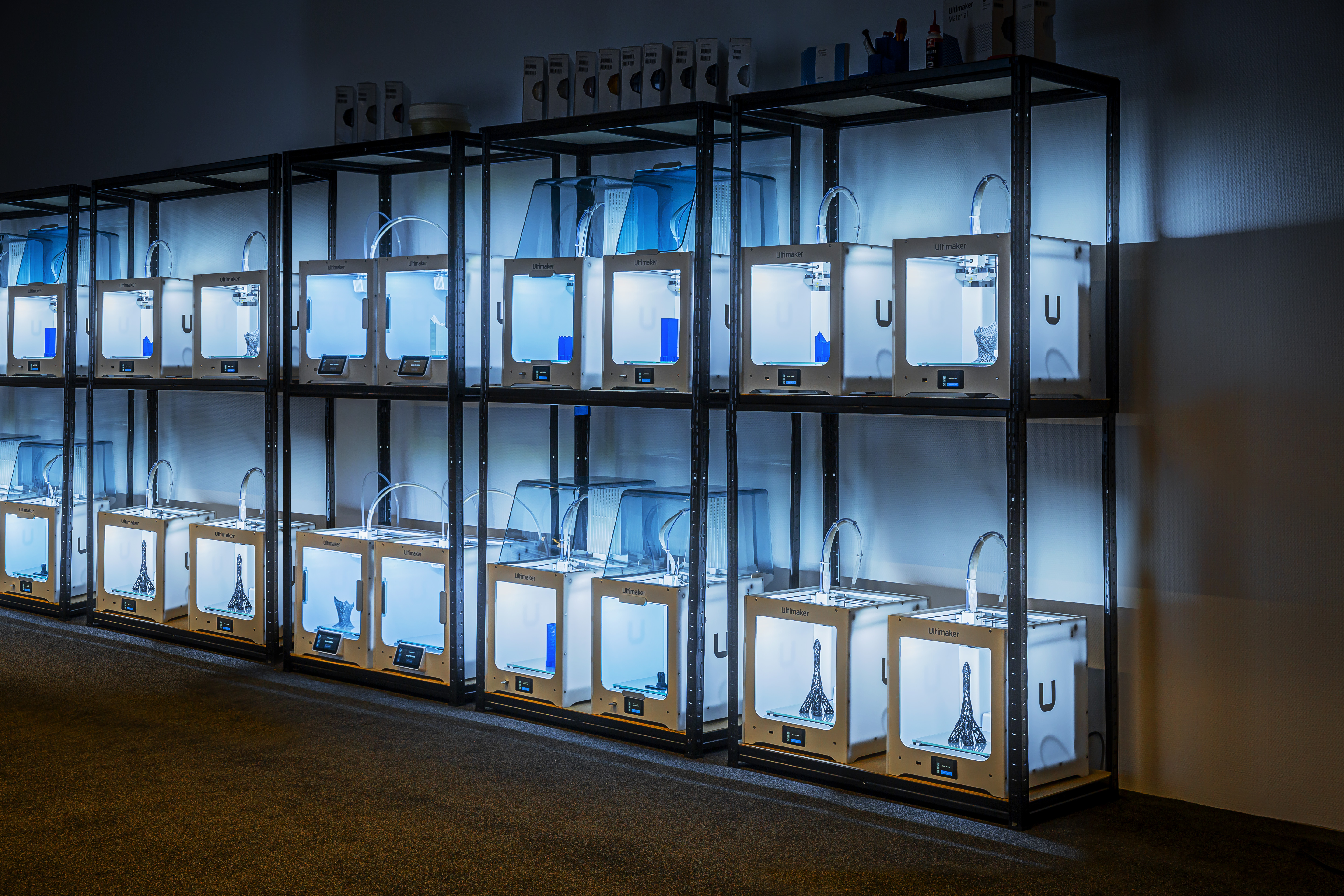 New Ultimaker 2+ Connect Printer – Start Printing the Ultimaker Way!
Ultimaker, the global leader in professional 3D printing, introduces the Ultimaker 2+ Connect, the most accessible solution for those who wish to fully benefit from the Ultimaker ecosystem for the creation of simple 3D printing applications. 
The new Ultimaker 2+ Connect improves on its predecessor's legacy and allows users to send print jobs via Wi-Fi or Ethernet. Cloud 3D printing with the Ultimaker Digital Factory enables remote file transfer with added security from anywhere globally and simplifies the installation of multiple machines. The Ultimaker 2+ Connect also offers intuitive control via its 2.4-inch color touchscreen, an ergonomic feeder lever, and a stiffer build platform, reinforcing ease of use and reliability.
The Ultimaker 2+ Connect and the Ultimaker 2+ Connect Air Manager bundle are both available in stock for immediate purchase from our TEC Webstore!