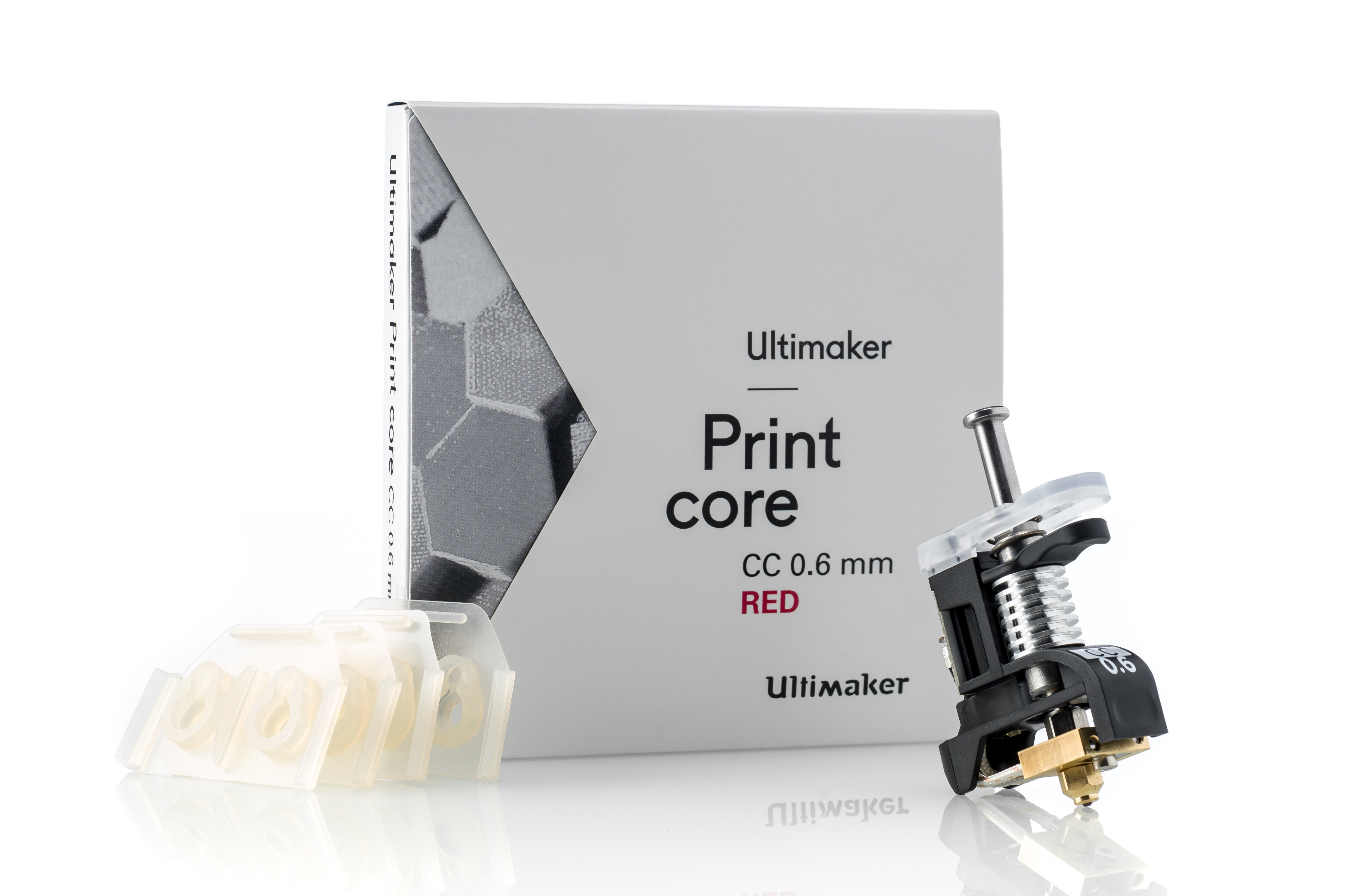 The print core 0.6 CC Red is designed to withstand abrasive 3D printing, with a precision-machined 0.6 mm diameter nozzle and tough ruby tip. Its quick-swap design maximizes uptime with no tooling or manual calibration needed. And there's no need to worry whether your nozzle can deal with the abrasion.
Developed in collaboration with engineer Anders Olsson, the print core is tested to print 10 kg of carbon fiber filament with no loss of quality, and 1,000 plus hours of extrusion.
Simply combine with a composite material of your choice for extremely durable end-use parts, or beautiful aesthetics on your prints.
Ultimaker's print core 0.6 CC Red is compatible with the Ultimaker S5, comes with four spare Ultimaker S5 nozzle covers, and is available for $295.
Order the print core 0.6 CC Red