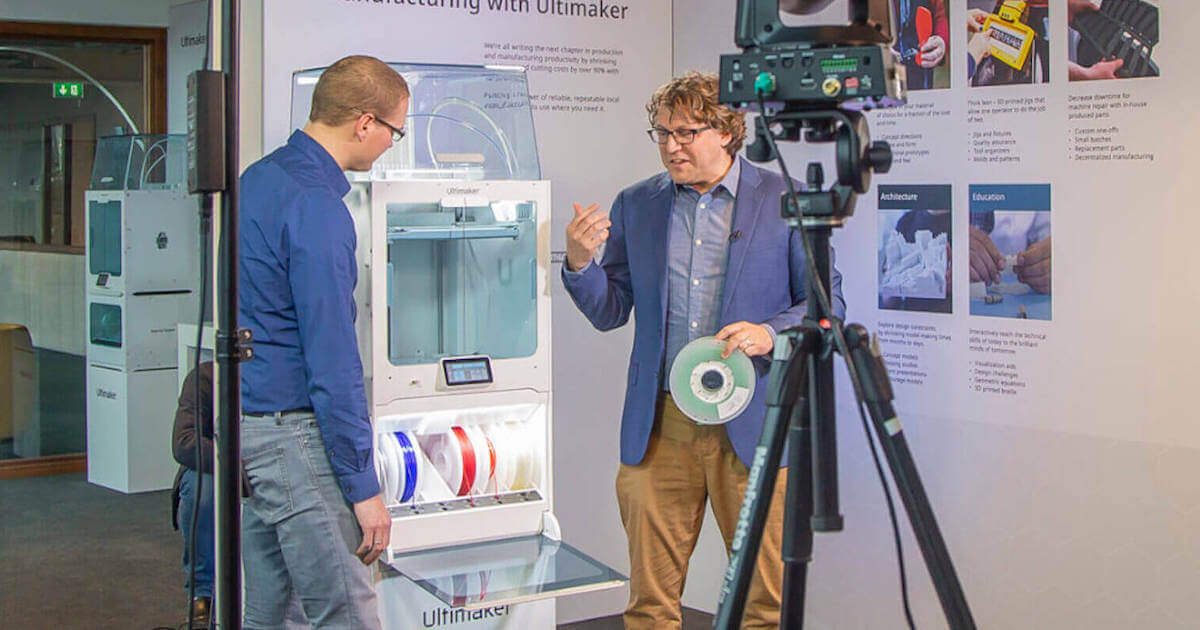 [On-Demand Webinar:]
See "Under the Hood" of the S5 Pro Bundle!
Learn about the R&D that went into the making of the new Material Station and the Air Manager when you watch this On-Demand Webinar featuring Arend-Jan, one of the Ultimaker engineers behind the design, and Matt Griffin, 3D Printing Expert at Ultimaker.
Watch as Ultimaker Engineer Arend-Jan answer these questions (and more)!
Which challenges were overcome to squeeze 6 spool bays inside the Material Station?

Why doesn't the Material Station's door open flat? And how does this improve printed part quality?

How does the Air Manager give you more freedom in setting up your 3D printer?

What is coming next from Ultimaker for the S5 Pro Bundle?
Learn more about how the S5 Pro Bundle was designed for seamless 3D Printing integration to unlock 24/7 productivity and demanding applications with an extended range of materials!