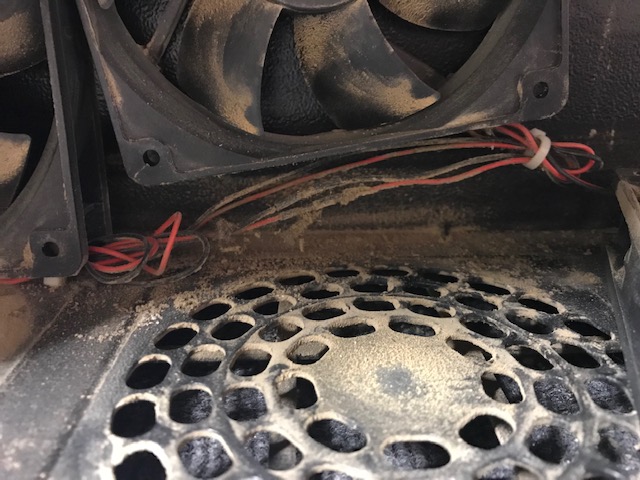 A dirty laser can become a dangerous laser! 
Yearly Maintenance is recommended for safe and optimal performance of any laser engraver. The best way to prevent laser shutdowns is MAINTENANCE! Left unaddressed, the smoke, fumes and debris will lead to dirty lenses, dirty mirrors, possible permanent damage to your machine, or even worse, a destructive fire inside your laser.
TEC is an Authorized GCC Service Center and our Technicians are trained to perform Preventative Maintenance (PM) on GCC Laser Engravers. 
This ON-SITE service starts at only $395 and includes, but is not limited to:
Inspect and ensure all laser SAFETY FEATURES are clean and functional.
Clean and inspect the lens for excess debris and damage.
Clean and inspect the mirrors for dirt and worn surfaces.
Clean and lubricate the X and Y axles.
Clean and lubricate the Z screws.
Clean the X and Y rollers and check the rollers for wear.
Clean loose material from the bed and any area that may impede operation and cause mechanical damage.
Check the fume extractor filters to determine exhaust air quality and life expectancy.
Inspect and test compressor, air hoses and valves.
Generate a status report addressing items needing immediate and future attention such as fans, alignment, wattage check, auto focus calculation and belt wear.
PLUS – Preventative Maintenance customers are eligible to receive exclusive discounts on laser accessories and any replacement parts including lenses, mirrors, rollers, belts, and rails!
We are accepting appointments now.
The best time to make arrangements for us to visit your school for a PM Service is during the summer when school is out; it also ensures that your laser is ready for the start of the school  year! Schedule your appointment by calling 1-800-338-2238 or email techsupport@TECedu.com ASAP!