VersaUV® LEF2-300 UV Flatbed Printer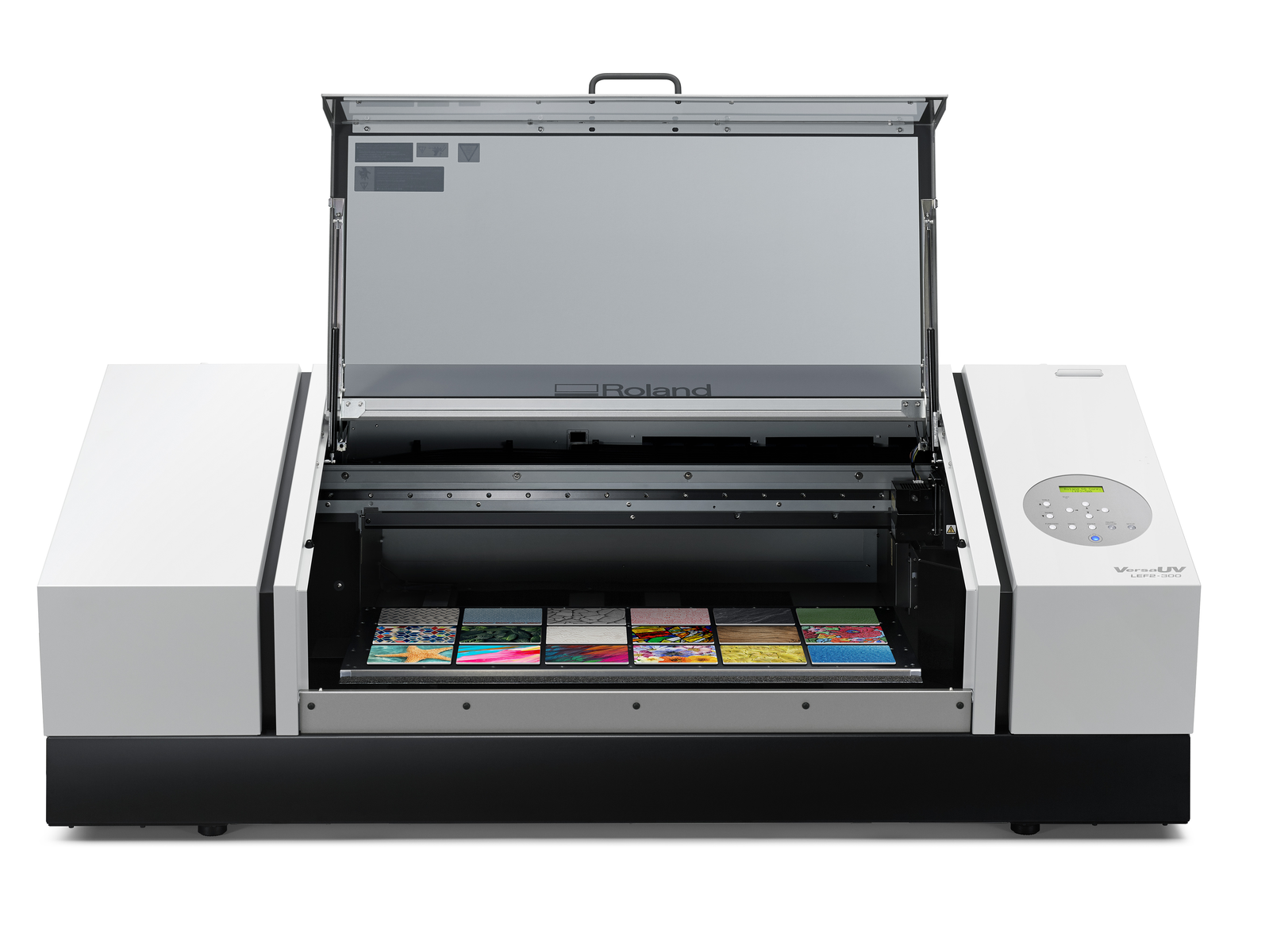 VersaUV® LEF2-300 UV Flatbed Printer
VersaUV LEF2-300……………..

$29,995*


BOFA-LEF300 Fume Extractor…
$4,995

*Includes FREE PBL Learning (a $1,195 value!) until 9/30/2021!


School P.O.s Welcome!
Email sales@TECedu.com for a quotation!
The LEF2-300 offers brilliant color and direct printing capabilities on a vast array of materials, including three-dimensional items up to 3.94" thick, and now also enables printing larger items and higher quantities. Featuring a 30" print width, four print heads and two UV-LED lamps for faster curing, the LEF2-300 significantly increases productivity and delivers stunning results.
The expanded print area makes this professional printer ideal for high-level graphic design class offerings, design labs, and professional entrepreneurship opportunities!
With the LEF2-300, you can print on a wide variety of substrates such as PET, ABS, and polycarbonate, and soft materials such as TPU and leather, as well as three dimensional items, including pens, smartphone cases, signs, personalized awards, giftware, promotional items, laptop covers and more. The possibilities are virtually endless!
Summary
The LEF2-300 offers a host of features, including:
Expanded print area 30" wide by 13" long by 3.94″ high
(Note: For taller items, look at the LEF2-300D with a print area 30″ wide by 13″ long by 7.87″ high).
Four print heads increase production speed and offer bidirectional printing
Two UV-LED lamps – one of which moves – ensure instant curing of inks
Feel the Color with Gloss ECO-UV Ink! Print onto higher volumes of items and add gloss/matte finishes, realistic textures, or 3D embossed effects to add a whole new dimension of "touch and color." Develop your own special finishes or choose from seventy-two, ready-to-use texture patterns in the Roland Texture System Library.
A new LED pointer precisely pinpoints the origin point of your print job.
The fully-enclosed LEF2-300 requires no special electrical set-up, is simple-to-operate, and runs safe, clean, and cool.
A new corner fixture screws into place on the print bed and simplifies set-up and alignment of items for printing.
Primer ink option enables you to prep the surface of materials like acrylic and plastic for full-color customization.
Save time and materials by altering the test print position—test print on the same material multiple times.
Included vacuum bed to hold media steady for added print stability.
An Automated Ink Circulation System prevents ink pigments from settling in the ink lines for even consistency.
Mist Filters catch surplus ink that mists off the edges of your media to avoid overspray.
Comes with VersaWorks 6 RIP Software.
For specifications and more details, download the brochure here.
Also available is the LEF2-300D with double the machine depth for printing onto larger items and providing exciting new options in product customization! Download the brochure here.