VersaStudio BN-20 Desktop Printer/Cutter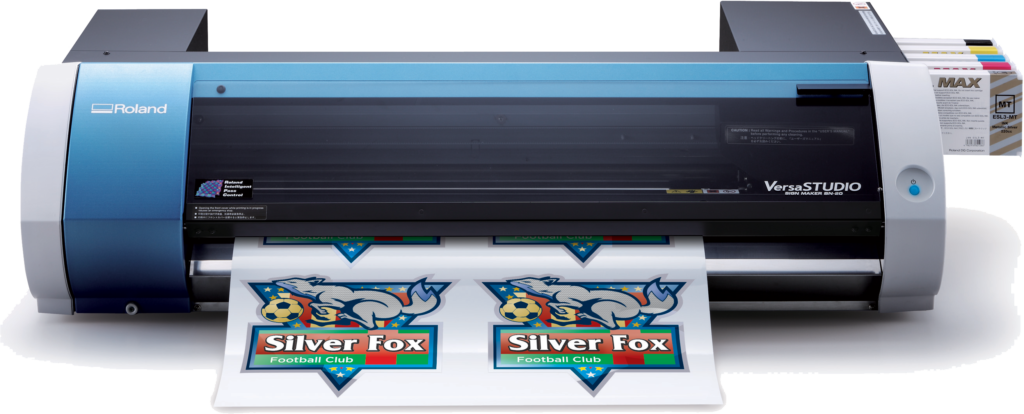 The BN-20 is one compact device for apparel, packaging, posters and more – features 8-channel print heads for outstanding photographic and vector output.  Integrated printing and cutting in a 20-inch desktop inkjet: sign making machine, and t-shirt printing machine and printing press!
Perfect for producing high quality graphics for MakerSpaces, FabLabs, School Stores, graphic design/communications course offerings, etc. but with a lower price tag
 BN-20………

$8,495
$5,995

Limited-time savings until 09/30/2021!
School P.O.s Welcome!
Email sales@TECedu.com for a quotation!
The VersaStudio BN-20 utilizes state-of-the-art advanced printhead technology to print stunning graphics on apparel, stickers, decals, signs, and more. The 8-channel printhead prints up to 1440 dpi using variable droplet technology with seven precise drop sizes to optimize image quality. The gold-head reduces static, preventing clogging, and a patent-pending wiper system decreases wear and tear on the printhead and prolongs its life by reducing buildup. Roland Intelligent Pass Control Technology delivers exceptional quality prints with smoother gradations, richer density and deeper image saturation for photographic and vector output. It's one device that can be used as a t-shirt printing press, a sign making machine, or both!
Summary
Integrated printing and cutting in a 20-inch desktop inkjet

T-shirt printing machine and t-shirt printing press
Sign making machine

Eco-Sol MAX ink in CMYK, CMYK+Mt (Metallic Silver) or CMYK+W (White)
Roland automated Ink Circulation System for economical operation
USB interface
Compatible with Windows® 7, Vista and XP operating systems
Supports popular Windows design software including CorelDRAW® and Adobe® Illustrator®
Energy Star® Certified
Bundled software

Roland VersaWorks® RIP software
R-Works design software
Windows driver
Roland OnSupport online production monitor
For specifications and more details, download the brochure here.

bn-20 bn-20 bn-20 bn-20 bn-20 bn-20 bn-20 bn-20 bn-20 bn-20 bn-20 bn-20 bn-20 bn-20 bn-20
bn-20 bn-20 bn-20 bn-20 bn-20 bn-20 bn-20 bn-20 bn-20 bn-20 bn-20 bn-20 bn-20 bn-20 bn-20