Experience How Professional Desktop 3D Printing Can Improve Your ROI!
Sign-up Today for Our Hands-on Event for Manufacturers!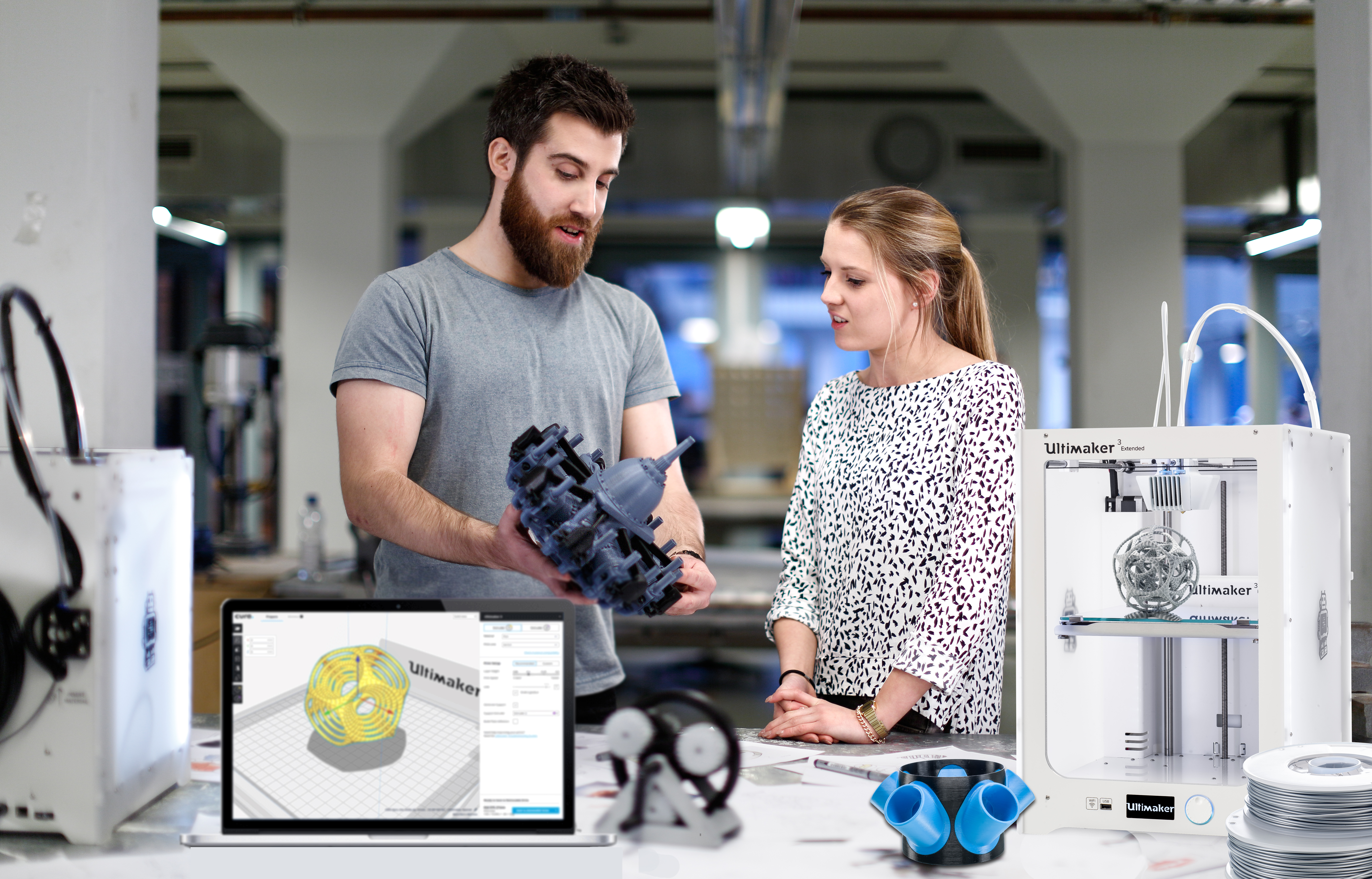 Join Us!
3D printing is revolutionizing the manufacturing process.
With its streamlined and efficient method, 3D printing is shrinking supply chains, reducing development times and increasing the ability to adapt to customers' needs. This isn't the future of manufacturing – it's now.
Meet with Ultimaker North America guests Peter Ho, Application Engineer, and Matt Fawcett, Channel Manager, to learn how the constant emergence of new 3D printing technologies, machines, and materials in Professional Desktop 3D Printing are transforming today's mechanical design and manufacturing.
Learn how manufacturers are increasing ROI with Professional Desktop 3D Printing for End-use parts | Tools, jigs and fixtures | Bridge manufacturing | Prototypes/Molds | End-of-life | Replacement parts
Discover new, engineering-grade printing materials and how they expand 3D printing capabilities
Explore the power and advancements of the latest Cura "slicing" software used for 3D printing
Experience recent developments in 3D printer management software for multiple printers, Cura Connect
Get answers to your questions specific to your application/industry!
Who should attend?
Designers, engineers, manufacturing engineers, quality engineers, senior leadership with engineering and manufacturing responsibilities, entrepreneurs, and others interested in utilizing Professional Desktop 3D Printing.
Come to our informal seminar to learn, share your insights, TRY IT for yourself, and leave with the latest trends in Professional Desktop 3D Printing – and a full belly with lunch on us!
Register Now, It's Free!