The Ultimaker S5 Pro Bundle

Industrial production power on your desktop
Seamlessly integrating the Ultimaker S5 3D Printer with the Air Manager and Material Station, the Ultimaker S5 Pro Bundle boosts productivity, flexibility, and confidence to unlock demanding applications with an extended range of materials.
Fast and easy front-loading of up to six filaments
Uninterrupted printing with automatic material switching
Humidity-controlled material storage
Compatible with third-party filaments, including composites
Enclosed build chamber and EPA filter remove up to 95% of ultrafine particles (UFPs)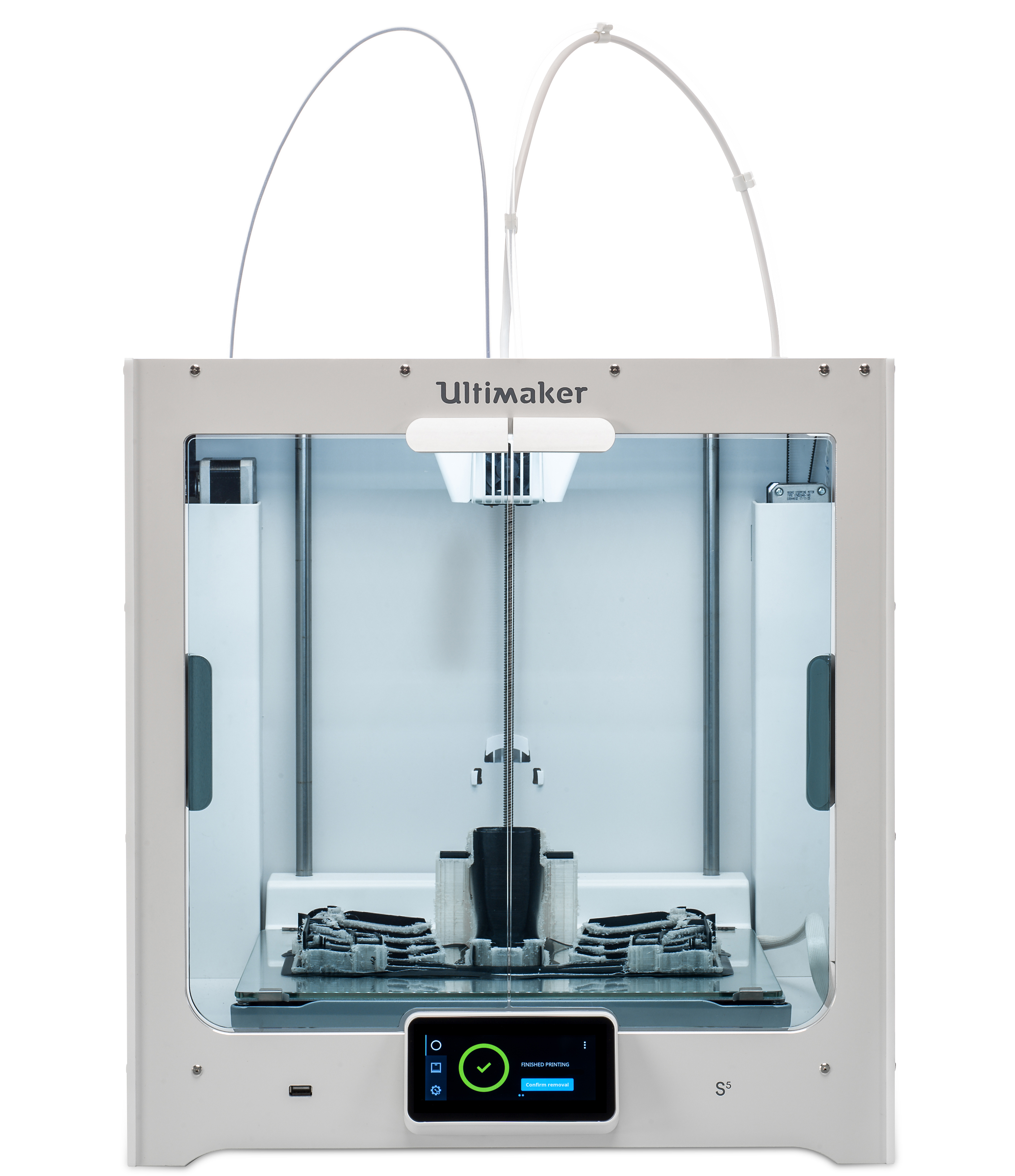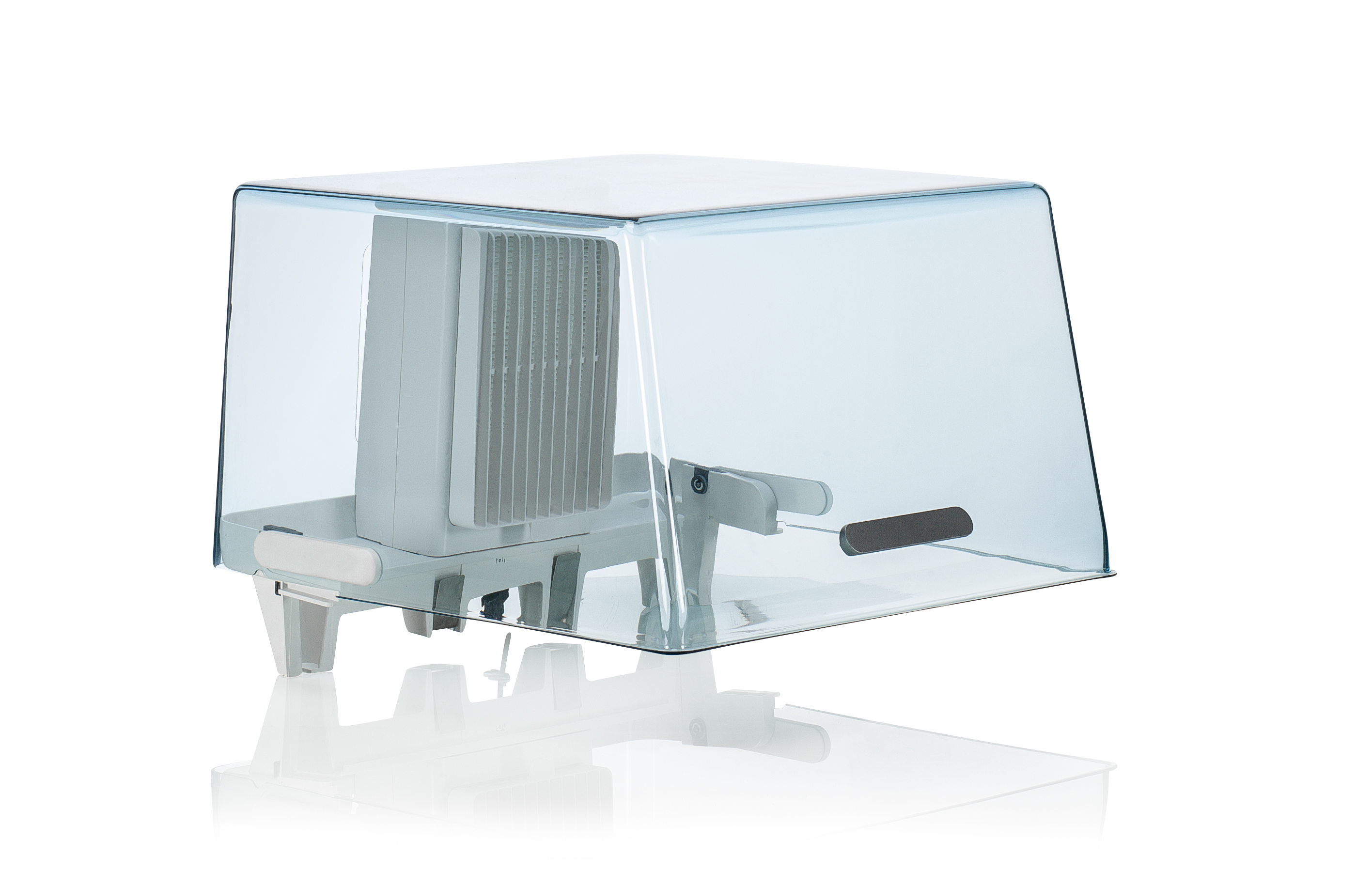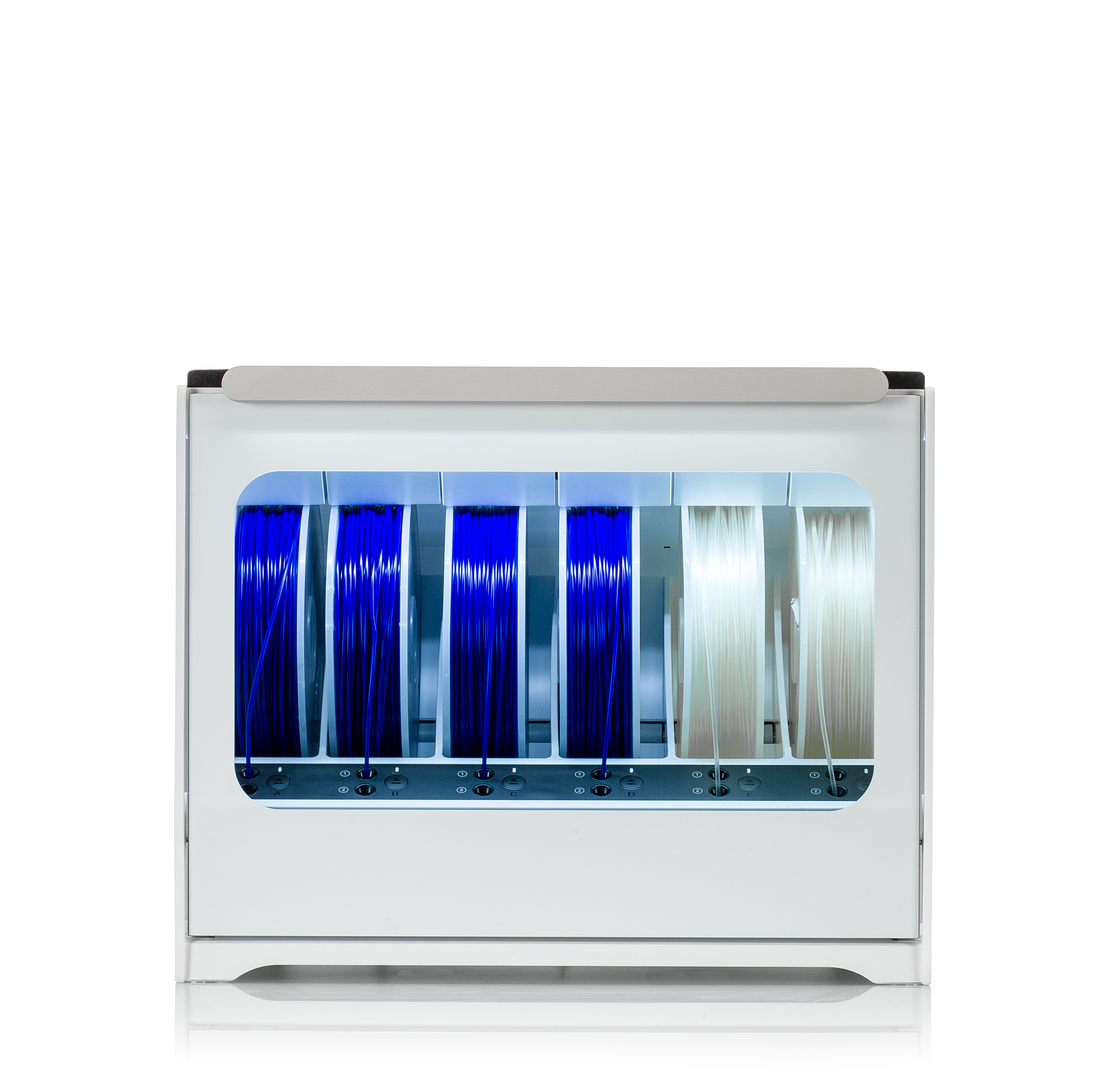 Discover the easy-to-use desktop 3D printer with a large build volume that delivers accurate, industrial-grade parts, time and again. With simple setup, high uptime, and reliable dual extrusion, Ultimaker S5 is the complete professional 3D printing solution.
The Ultimaker S5 Air Manager ensures a safer working environment providing a closed, inside-out airflow for the Ultimaker S5 3D printer. It filters up to 95% of all ultrafine particles (UFPs) emitted during 3D printing and forms a safe, physical barrier to the print area.
Material Handling Station
Load up to six material spools inside the humidity-controlled chamber in any order with NFC recognition (Ultimaker filament) and smart features take care of the rest – composite-ready feeder wheels, filament sensors, and automatic switching when a material runs out.
Visit our Webstore to:
Purchase the S5 Pro Bundle
Upgrade Your S5 to the Pro Bundle
Purchase the Air Manager or Material Handler only