High-quality, composite-ready performance – impressively small footprint
Meet the Ultimaker S3 – high-quality, composite-ready performance efficiently from your desktop
Building on the capabilities and success of the Ultimaker 3 and the S5, the Ultimaker S3 combines enhanced performance with a small desktop-size footprint, effortless operation, and unparalleled reliability.
Ultimaker Essentials subscription plan included with every new Ultimaker 3D Printer! Includes software tools for better control, security and stability plus additional software support resources.
Designed for Ease-of-3D Printing INSIDE and OUT!
Key Features INSIDE of the S-Line of Ultimaker's 3D printers to help make 3D printing a breeze for you:
Network connectivity (and flexibility!): Print via Wi-Fi-, LAN, cloud or with USB. 
Touch screen: Effortless operation via an award-winning user interface
Advanced active leveling: Reliable first-layer adhesion, enables unattended use
Front enclosure: Improved printing environment for better print results
Flow sensor: Stay informed when filament runs out to increase print success
Easy setup and monitoring: With NFC material recognition and internal camera
Composite material compatible: Print parts with high strength and unique properties
Multiple printer management: Free printer manager software, Ultimaker Connect, automatically assigns a central queue of print jobs to Ultimaker 3D printers when they become available.
Key Features OUTSIDE of the S-Line of Ultimaker's 3D printers to help make 3D printing a breeze for you:
From the ground up, every detail of the Ultimaker S3 has been designed and built to deliver the S-line print quality you would expect. 
Reinforced feeder wheels made from coated, hardened steel. These enable abrasion-resistant 3D printing for high-strength parts using glass or carbon fiber composites (when paired with Ultimaker print core CC Red)
Dual filament flow sensors that increase your print success rate. If you run out of filament, they pause your print and notify you to add a new spool
Advanced active leveling that ensures easy and reliable first-layer adhesion. Begin a print job and get on with your work, thanks to precise build area probing and Z-height build plate compensation at the start of every print job
High-accuracy stepper drivers taken directly from the Ultimaker S5. These high-precision drivers are quieter than the Ultimaker 3 and run more reliably
Rigid printer frame reduces small vibrations (or ringing) while printing to improve overall print quality
Single glass door with a magnetic latch provides a more controlled build environment to reduce the risk of warping or delamination
Optimized internal design allowing both dual extrusion nozzles to reach the whole build area, while maintaining a high build-volume-to-size ratio
Internal power supply removes the need to make space for a power brick. It also makes the setup process easy across all S-line 3D printers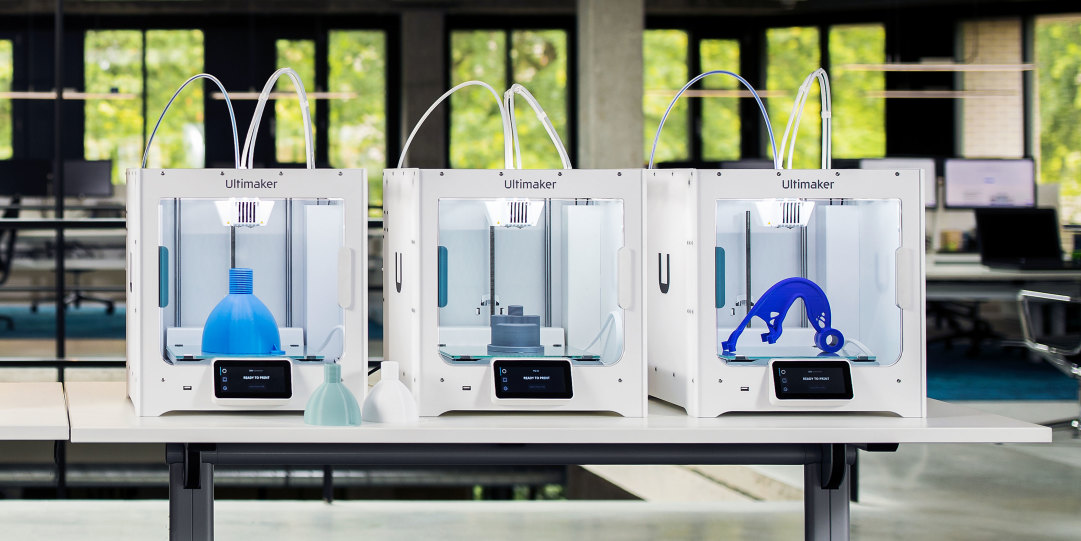 S3 vs. S5
S3 vs. Ultimaker 3

Same features as the S5 except:

Smaller Build Volume (230 x 190 x 200mm/9 x 7.4 x 7.9 in.)
Smaller Footprint
More affordable
No Pro Bundle available

The S3 adds these features:

4.7 in. color touchscreen
Front enclosure
Advanced active leveling
Filament Flow Sensor
Composite printing capabilities
Latest technologies for easier and more reliable 3D Printing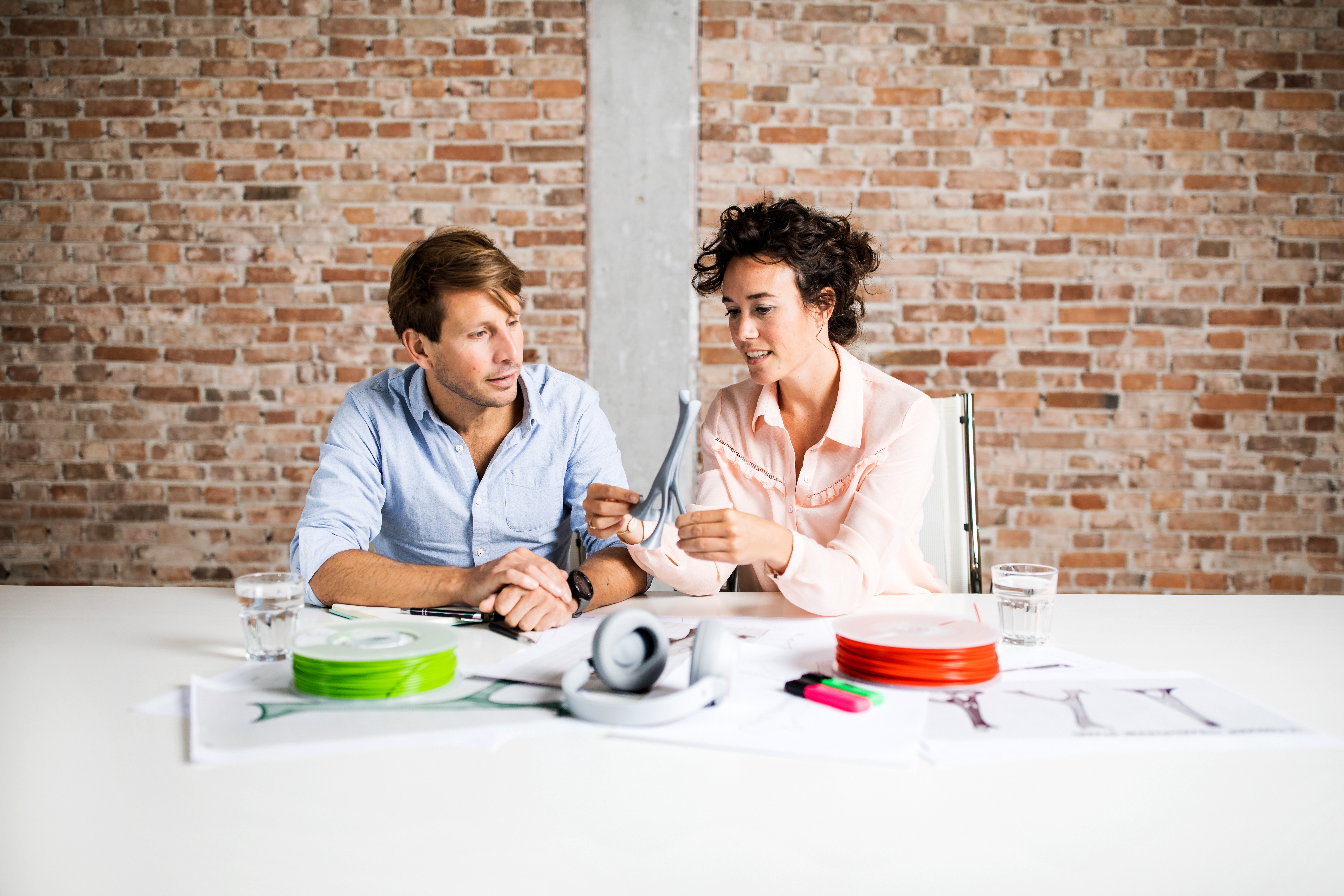 In a nutshell…a more reliable 3D printing experience
Active bed leveling ensures great adhesion for every print, while sensors constantly monitor material flow while printing. Combine with rigorously tested print profiles in Ultimaker Cura software, and you don't just have a 3D printer – it's a complete production system to depend on.
Ultimaker S3
Quick Start Guide
(2) Ultimaker Print Cores AA 0.4
Ultimaker Print Core BB 0.4
PLA Silver Metallic, 750g
PVA Natural, 750g
Glass build plate
Hex screwdriver
Glue stick
NFC enabled reel holder assembly
NFC spool holder and material guide
(3) Nozzle covers
Ethernet Cable
USB Stick
Machine Oil
Magnalube Reclosable
Calibration card
XY calibration sheet – glass build plate
Power cable
Behind the scenes, creating the S3 video: