Today's Students Need S.T.E.A.M. to Prepare for 21st-Century Careers!
Start Today!
Go Full S.T.E.A.M. Ahead at Home with 3D Printing!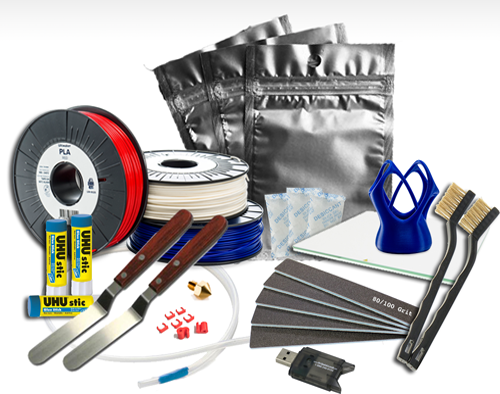 Why is teaching S.T.E.A.M. so important?
STEAM education is crucial to educate and prepare the next generation of the American, and global workforce, and to allow this generation to create jobs and grow the economy.
– Vidcode. "The Importance of STEAM Learning." The Huffington Post, TheHuffingtonPost.com, 7 Dec. 2017, www.huffingtonpost.com/vidcode/the-importance-of-steam-l_b_9488898.html.
With the rapid advances in technology, the standard of education has to keep up with the changing and developing times so that students and young people are able to become qualified to a level in which they can fill jobs to continue this increasingly important sector.
– Berg, Brenda. "The Critical Importance of STEAM Education." STEM Diversity Network, 6 July 2017, stemdiversity.wisc.edu/featured/the-critical-importance-of-steam-education/.
Business leaders in the United States cannot find the science, technology, engineering and mathematics (STEM) talent they need to stay competitive. Students' lagging performance in K-12 is a critical reason why. The good news is that the nation's most effective STEM education programs can help turn the tide.
– "Education Commission of the States." Vital Signs, vitalsigns.ecs.org/state/united-states/print.
Not a S.T.E.A.M. expert? No problem.
Educators love 3D printing to teach S.T.E.A.M. because it easily incorporates all aspects of S.T.E.A.M. Students of all ages, abilities, backgrounds, and genders are inspired by the hands-on creativity combined with technology that 3D printing delivers. The possibilities are endless!
We've put together a Homeschool bundle that will help you get started, no experience necessary, and your student will soon excel on her or his own in ways you can't imagine!
What's included:
Award-winning Ultimaker 2+ 3D Printer (click for info)
Super reliable, great prints, easy to use.  We also have an optional upgrade to the Ultimaker 2+ Extended 3D Printer available, also 20% off!
FREE Ultimaker Online STEAM Curriculum (click for info)
Ready to get started? These online lessons are a great place to begin. Also visit https://ultimaker.com/en/resources/education to see the many resources available for educators from Ultimaker!
FREE 3D Printing Essentials Tool Kit – a $125 value!  (click for info)
Tools and spare parts to ensure successful 3D printing!
FREE Downloadable or Online Ultimaker Design Card Game (click for info)
Encourages creativity for designs in all areas of S.T.E.A.M.
FREE Shipping! A $65 savings!
Select Your Homeschool Bundle!
Offer valid for Homeschool families only!
Act NOW!  Offer ends November 30, 2018
More awesome S.T.E.A.M. items we recommend!
Sense II 3D Scanner
A great companion to 3D printers! 

Only $499!
SAM Labs STEAM Kits
A wireless block system with curriculum-based STEAM projects on data capture, programming logic and more!
What Our Customers are Saying
First, a little "about us!"  Technology Education Concepts, Inc. (TEC) has been an "Experienced Provider of Design-to-Manufacturing Solutions and Teaching Labs" to Educators and Students for over 28 Years.
Based in Concord, NH, TEC is a family-owned business started by an educator who is passionate about providing secondary and post-secondary schools with 3D Solutions needed to teach today's young people about the fields of science, engineering, design, manufacturing and architecture.
I would like say that it has been an absolute pleasure working with the staff at Tech Ed Concepts. The Sales, Marketing, and Product Support departments have been outstanding to work with – before and after the sale. They have gone above and beyond in every aspect. Thank you!
– Brian Cummings, Worcester Technical High School, MA
The excellent service you provided…allowed us to not hesitate at choosing Technology Education Concepts as the vendor for our educational equipment needs.  Thanks again!
– John Parsons, Lead Drafting Teacher, Assabet Valley Regional Technical High School, MA
I attended a summer workshop and also attended a training day in the past year at Technology Education Concepts. Both sessions were very informative. Technology Education Concepts employees are very friendly, and also go above and beyond with supporting their customers.
– Emily
Working with TEC was fantastic. They have been very helpful during the whole process of ordering our CubePro machine and supplies. I would not hesitate to use them again in the future or to pass their name on to others!
– Jeff Willauer – WCSD