Optomec Additive Manufacturing Solutions


Unique Technology for Two Core Product Lines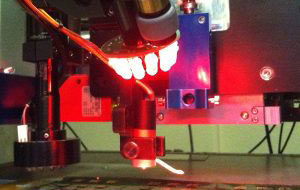 Aerosol Jet® Printers for Electronics
The Aerosol Jet printers use proprietary technology to enable the 3D printing of micron-scale electronics in high volume and in a variety of structural use models, including printing circuitry on other surfaces or products. Our printers have been proven to meet the functionality, volume and cost demands of 3D antennas in cellphones, and are also used for the interconnect of electronic components within 3D IC or PCB applications.
Learn more: Optomec Aerosol Jet 200 Series System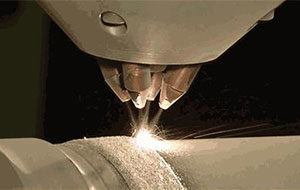 LENS® Printers for Metals
The LENS family of printers uses high power and highly accurate laser technology to print a wide range of metals with new levels of precision, complexity and structural flexibility. These printers are widely used for rapid prototyping and full-scale production of complex metal components in military and aerospace markets, as well as for the repair/replacement of parts requiring virtually any type of metal combination and finishing requirement.
Learn more: Optomec LENS System