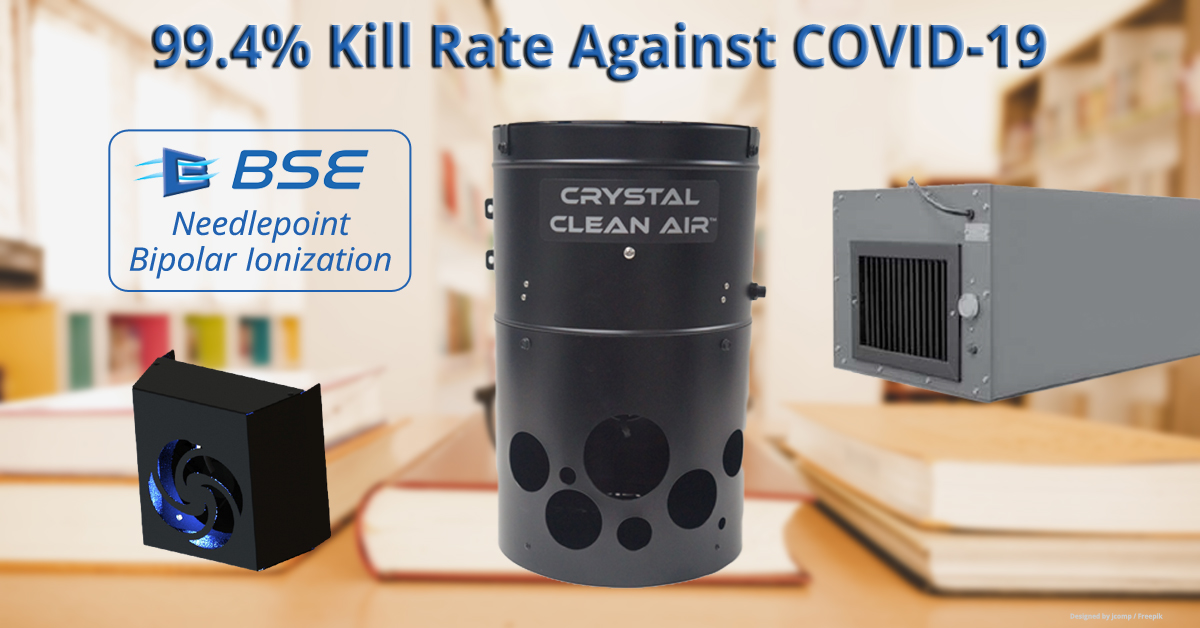 Why use NPBI to clean your schools' air?
Welcome! We're excited to show you how Needlepoint Bipolar Ionization (NPBI) works and how it uses science to mitigate pathogens and other airborne contaminants, like COVID-19! 
Wednesday, March 17, 2021 at 3:30 PM (EST) for 45 min.
Learn as Matt from BSE, Inc. discusses:
24/7, Proactive approach to indoor air quality
No installation fees, no costly filters/UV bulbs to replace
UL2998 certified for Ozone production
Live Demonstration!
Funding available now for schools to install this equipment!
Q & A – ask your questions directly to the manufacturer!