Nida Electronics Training Systems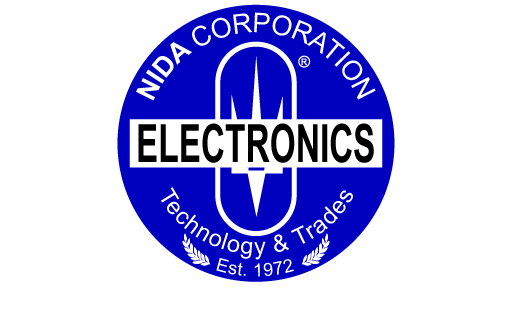 Basic and Advanced Electronics
Nida Corporation has the most comprehensive electronics program available!
It is developed in a modular format so that both curriculum and hardware easily adapt to any training requirement.
Core Electronics is usually defined by subject areas, to include DC, AC, Analog, and Digital. Nida's unique training platform consisting of the curriculum, test console, and assorted experiment cards allows an additional level of customization. Advanced areas of electronics include Aviation, Automotive, Industrial, Microprocessor, PLC, Radio, Microwave, Fiber Optics, and more.
Find the Right Nida Program for Your Needs!

View the PDFs below for the correlation document associated with one of the programs listed. For more detailed information, use the correlation document when looking at Courseware, Trainers & Test Equipment, and Experiment Card Sets.
Industry Certification
Certification for Nida programs is available through third party certifying agencies. Ask us for more info!