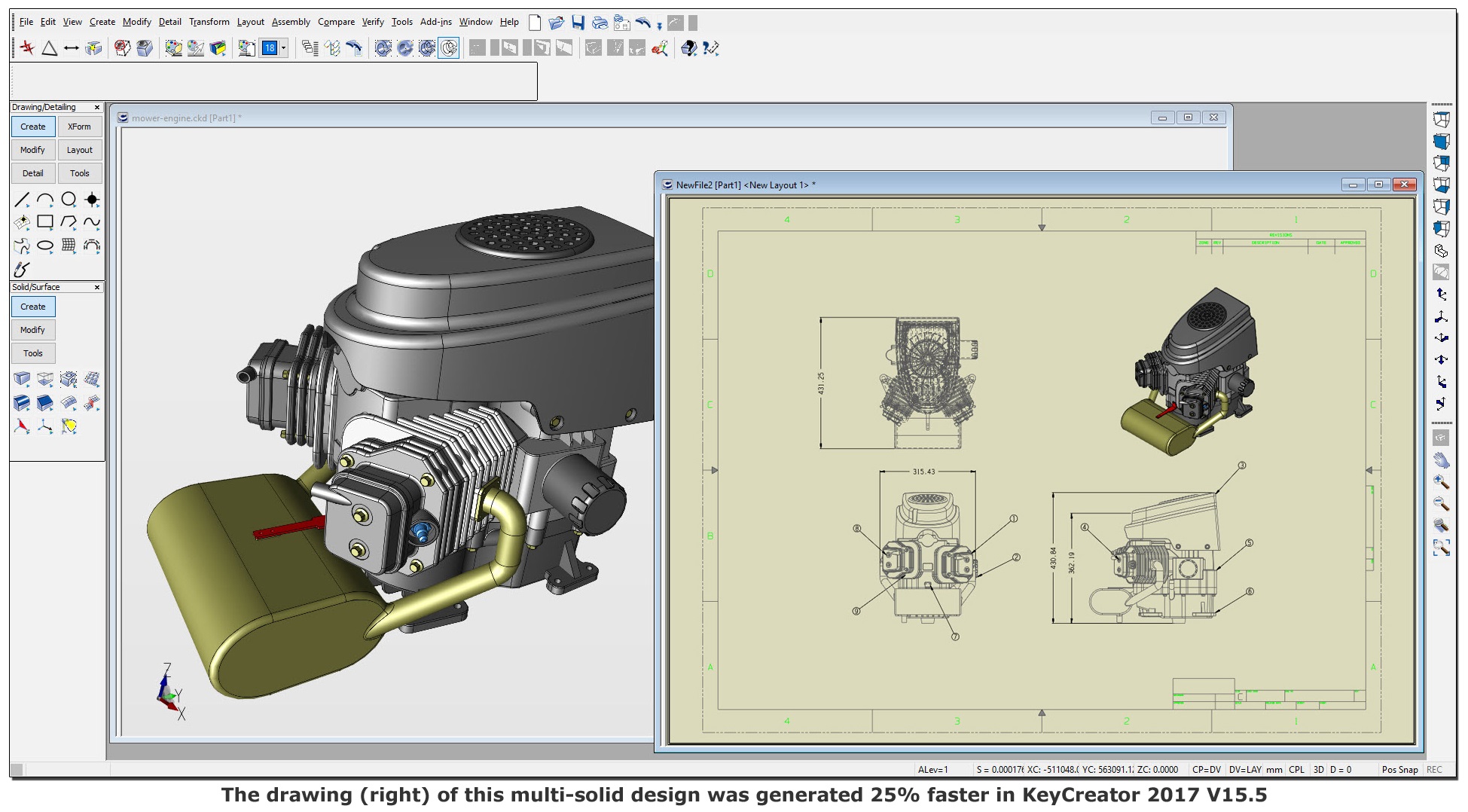 Kubotek USA announced a new update of KeyCreator Direct CAD Modeling software!  KeyCreator Direct CAD is the choice for designers, manufacturers, and analysts that want a flexible fast way to create, change, analyze or communicate a mechanical part or design.  The latest version, KeyCreator 2017 V15.5,  has been updated with file translators, license authentication flexibility, detailing productivity enhancements, and a new no-charge viewer.
Read the Press Release from Kubotek3D! >
FREE Student Seats
Students can request a FREE seat of KeyCreator software!  Click here to request yours!