GCC, LaserPro manufacturer, announced that the Aluminum Grid Plate for Spirit GLS is now available.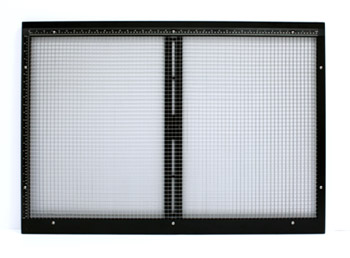 The advantages of using Aluminum Grid Plate are:
The Aluminum Grid is tougher and holds up to 5 kgs compared to the 3kgs limit of the Honeycomb table.
The Aluminum grid is a more economical choice as it is offered at a lower price.
Installation is easy without extra effort.
The Aluminum grid can be assembled on the cutting box to form a SmartBOX, i.e. the Aluminum grid is interchangeable with the existing honeycomb tables.
For more information, please contact our Academic Sales Specialists, David or Mark, or call us at 1-800-338-2238.