Free Webinar – Register Today!

Developing a Manufacturing Training Program to Prepare Students for Industry 4.0 Jobs
Don't miss this webinar on March 31st @ 3:30 EST with educator Chris Townsend who will share his experience on building a successful manufacturing program ~ and bring back takeaways for jumpstarting your school's programs!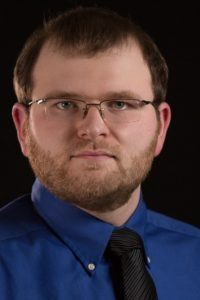 Chris Townsend is a technology and engineering instructor. Through his previous experience in educational sales and consulting, Chris has worked with both secondary and post-secondary schools all over Indiana, Illinois, and Ohio to help build technology and career education programs. The experience gained through working with these schools is now channeled into building the best possible manufacturing and engineering programs at Brown County Schools in order to prepare as many students as possible for their future.
Join us to learn from Chris how you can take your manufacturing training program to the next level! The session will outline some of the concepts of Industry 4.0 and how Brown's program and newly expanded FMS lab have expanded to address these. Chris will also share information for schools interested in building or enhancing their own manufacturing programs.
What you will learn:
Get an "Educator's Point-of-View" of Intelitek's manufacturing training program and learn more about the variety of content, curriculum and hands-on learning found Intelitek's multiphase manufacturing curriculum.
Hear from Graham of Intelitek, who will focus on the problems industry faces finding qualified graduates and how the approach at Brown enables students with life-long skills that help them keep up with the fast pace of technology change and up to date with Industry 4.0.
Observe Chris's positive responses as they are being implemented at Brown ~ and ~ how you can adapt the program to your school in collaboration with local industry!