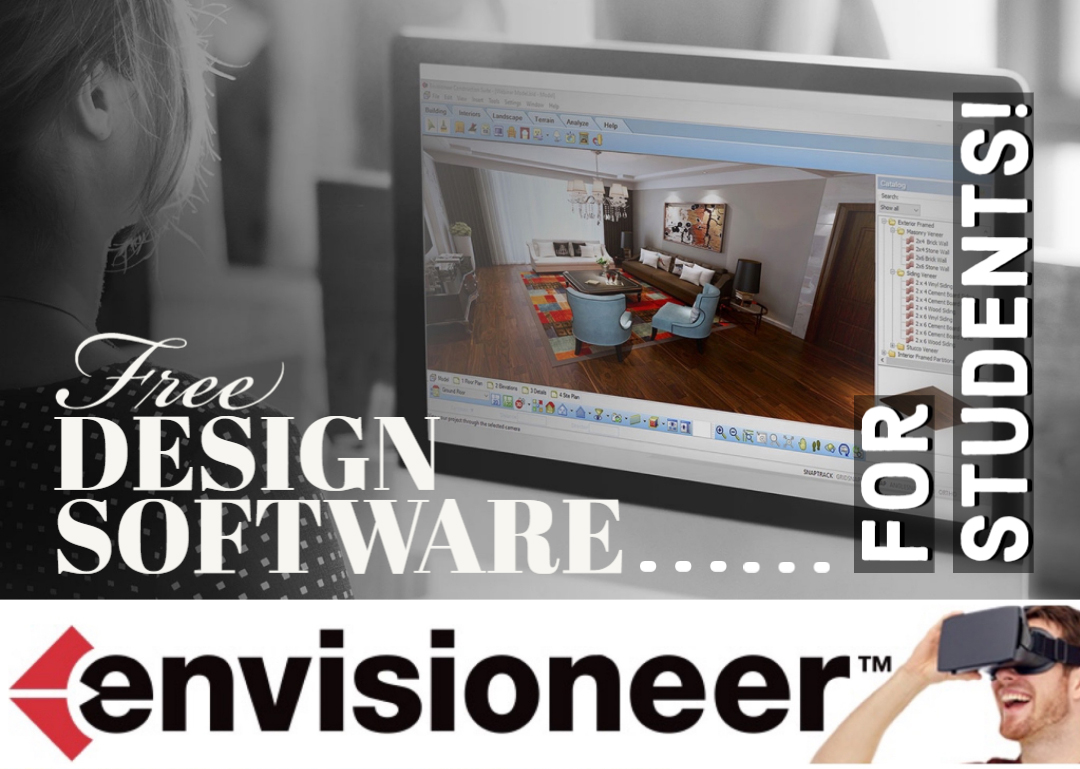 Ever wanted to try Interior Design? Try Envisioneer! Ever thought about building your own house some day? Try Envisioneer! Or even landscape design? Try Envisioneer!
Ideal for learning:
Architectural Design • Residential Design • Interior Design • Landscaping • Terrain Modeling • 3D Modeling • Working Drawings • Rendering • Animation • Estimating, and more! Click here to learn more about Envisioneer!
FREE Resources to Help You Get Started!
Visit https://www.cadsoft.com/new-to-envisioneer/ for a free

Quick Start Guide

(pdf) and a 600+ page

Users Guide

(pdf), plus videos including the "Quick Start Guide Tutorial" which walks you through the process of building a home in Envisioneer. And, when you're ready to learn more, you can purchase the Envisioneer V15 Basic Training Guide written by Chantale Pitts, Cadsoft Envisioneer Software Developer, from our webstore!
Envisioineer is Professional Commercial software that retails for $2,595 – NOW FREE – for Students! The student license is active until 6/30/2021, so hurry and request your Student Grant Today! If you decide to keep using Envisioner after the deadline, no problem, a student license of Envisioneer is only $139.
So grab your student I.D., and get busy filling out this form!