View Calendar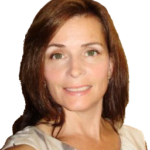 Taught by:  Chantale Pitts, Director of Cadsoft, Corp., Developer of Envisioneer Software
Location: Live Interactive Online Sessions; One 2-hour session each day for FOUR DAYS featuring a variety of subject areas (see course descriptions below).
Cost: FREE!
Earn a PDU Certificate for 8 hours!
► Course Description
These FREE online sessions are LIVE and INTERACTIVE with an Envisioneer Expert and Architect, Chantale Pitts of Cadsoft Corp. Raise your hand, ask questions, or feel free to just sit back and soak it all in!
(July 23) Day 4: Rendering and VR
Join this online interactive class to learn how to create photo-realistic images in Envisioneer and VR experiences to share with your clients. This 2-hour group class will allow you to ask questions of the instructor and a model will be provided after class for you to use to practice the methods that were taught.